Workshop Services
RMS Performance has a fully equipped workshop that's able to service all your Jetski and Motorcycle requirements from a basic service to performance tuning. We also have a FREE Pick Up and Drop Off service.
Dyno Tuning
For present and past motorcycles
Motorcycles
Servicing & Repairs, Parts and Oils.

Jetskis
Full range of servicing and performance enhancements for your Jetski
Tyre Fitting
Road Motorcycles
Offroad Motorcycles
Book a service
Have a question or want to book a service?
Book a service
Have a question or want to book a service?
About Us
RMS PERFORMANCE offers high quality motorcycle & jetski service/repairs. With a fully equipped workshop, authentic diagnostic software & motorcycle dyno. We have a full range of PENRITE OILS, PROX RACING PARTS & Many more parts & accessories available at competitive prices.
Seadoo PWC Service & Repairs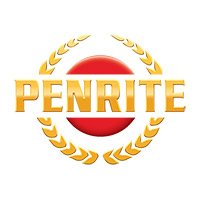 Penrite Oils & Lubricants
recommends
Great servicing and were able to fix my JetSki after being told from other mechanics there's nothing wrong with it when there clearly was. Thankyou
recommends
Andrew and the team did an amazing job of sorting out the mechanical issues with my Yamaha Waverunner. They were very thorough and great to deal with.
Christopher Golding
14/08/2021
recommends
Outstanding customer service. fixed my jetski up and had it ready to go for the weekend, with very little notice.
Craig Armstrong
13/03/2021
recommends
Seriously outstanding! These guys went above and beyond to bring my bike back to brand new. Cheers guys, so nice to have good old fashioned no nonsense good service 🤙
Amer Boki Kandzetović
20/01/2021
recommends
Highly recommend professional good job buddy
Nathanael House
05/01/2021
recommends
Honest, Reliable and a fast service, Thanks to the boys at RMS for servicing and fixing my Seadoo.
recommends
great shop, clean, organised staff are fantastic and really know what they are doing.
recommends
Great place to get my bike dyno. Andrew was very helpful and did his best to get it right.
Jason Suppsbyjase Smith
01/01/2020
recommends
A massive thanks to Andrew and his crew at RMS Performance for all the recent work on my Harley Davidson V Rod! Can't wait for the next round of mods!
recommends
Very helpful with great service!! Would strongly recommend to anyone looking for either jet ski or motorcycle!
Spares
We stock a wide range of spare parts and accessories for jetskis and motorcycles.